GlenOak HS
Ohio

GlenOak are one of the most successful girls teams in the state of Ohio.
Numerous GlenOak players have gone on to play at different levels of College Basketball.
Over the last decade, Coach Paul Wackerly (who has accumulated an incredible 500 career wins) has won numerous regional and district titles with his Varsity Girls Teams.


SEE HOW TEAMS USE THE BDT OFFENSE
to gain a huge competitive advantage BDT Offense Camp Documentary
Coaches from all over the world and at all levels of the game recognise Basketball Immersion as the leading provider in the coach education space
Buy the BDT Offense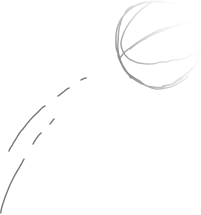 Paul Wackerly
head coach
I've coached for 30 years in 4 different schools within the Ohio area. I've been fortunate enough to win a number of regional and district titles.
A lot of people have asked me why I've changed my coaching approach given I've been so successful with what I've done. I tell them it's because this stuff is better!
At the camp with Alex, in two days we went from average to playing really good. It's all with how he connects with the players. The girls are learning to play with the BDT Offense. I can't say enough for how it develops my players and what I saw at the camp.