Skyline HS
Idaho

Skyline HS play in the 4A high country conference of Idaho
In their first season using the BDT Offense, they finished as 2021/2022 state runners up
The team had a 61 point per game average over the last 3 years.
Head Coach Tyrell Keck was named 2021 - 22 Conference Coach of the Year, setting multiple offensive records in the process while using the BDT Offense.


SEE HOW TEAMS USE THE BDT OFFENSE
to gain a huge competitive advantage BDT Offense Camp Documentary
Coaches from all over the world and at all levels of the game recognise Basketball Immersion as the leading provider in the coach education space
Buy the BDT Offense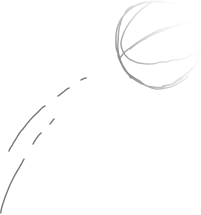 Tyrell Keck
head coach
We went all in on the BDT offense last year. In the course of the year we were able to develop players and their IQ's better than we have ever experienced.
Watching the individual growth of our players and their ability to make decisions quickly and at a very high level was special. The detail that the BDT Offense provides to help you as a coach level up your game is world class.
If you want to improve your coaching and see improvement in players like never before, this is the offensive system for you